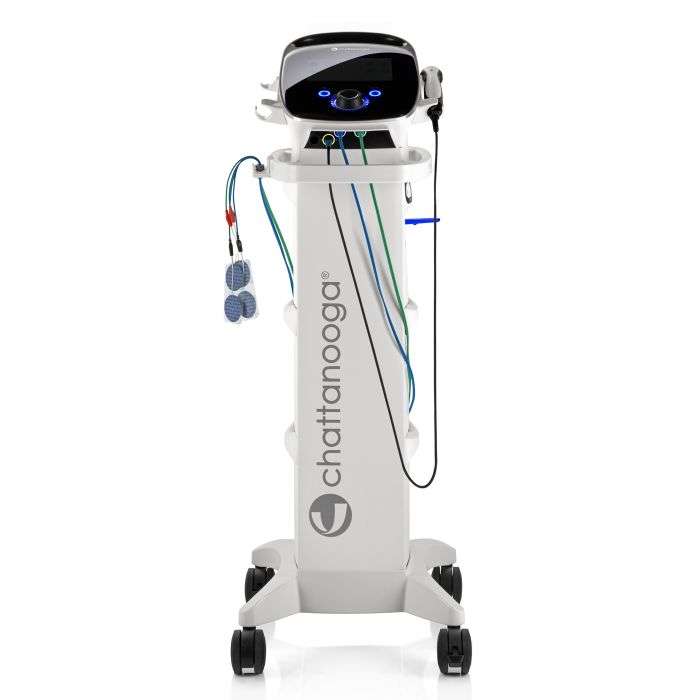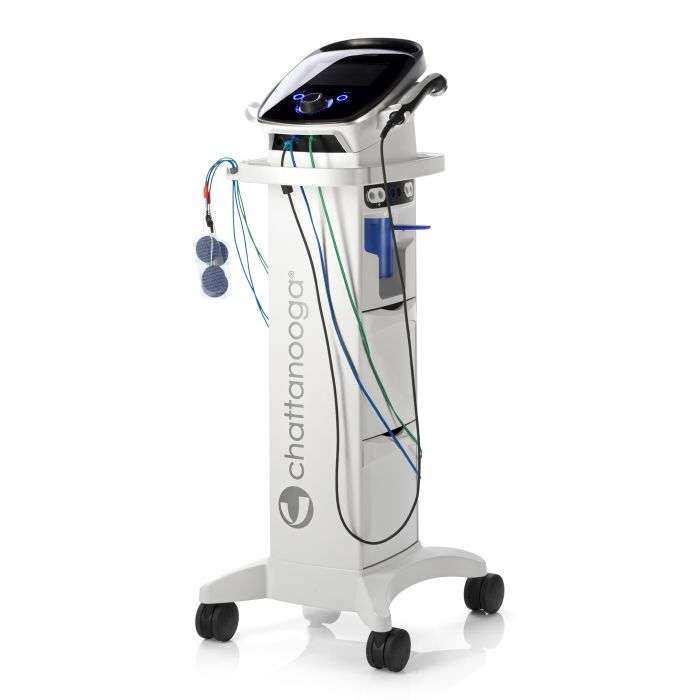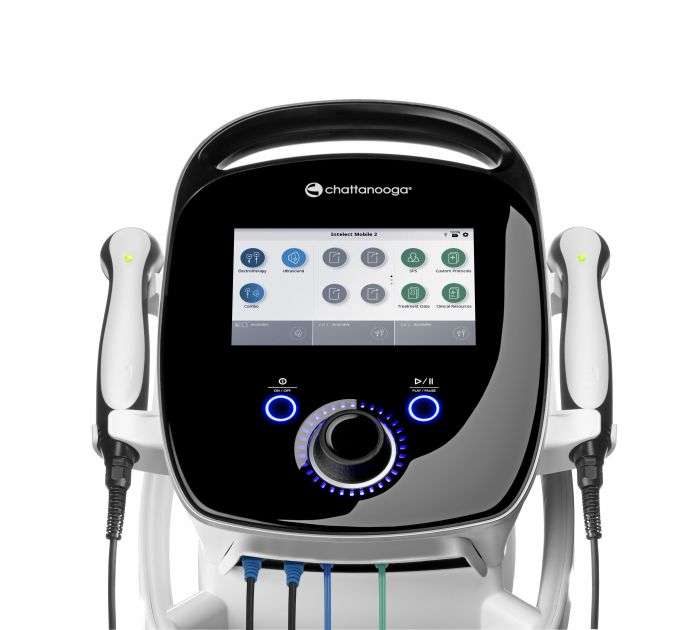 Intelect Mobile Combo – 2
Intelect Mobile 2 takes electrotherapy to the next level. The Mobile 2 comes in multiple configurations: electro stimulation only, ultrasound only or a combo device that combines both modalities.
Product Details
Key Features
Product Details
The Intelect Mobile 2 COMBO is a two-channel electrotherapy, ultrasound therapy and Combo system used with or without an optional Cart, allowing for the inclusion of a Vacuum module.
For combo therapy 5 waveforms are included for use: Interferential, VMS,High Volt, Asymmetric biphasic TENS and Symmetric biphasic TENS.
There is fully functional 1 and 3 MHz ultrasound frequencies and two channels of electrical stimulation output.
Key Features
Intelect® HPL15 - High Power Laser (15 WATT)
The New 15 Watt High Power Laser for True Pain Relief.
Product Details
Key Features
Product Details
The Chattanooga High Power Laser raises the game of laser treatment; its higher power achieves greater photonic delivery, shortening treatment times, generating a thermal effect, and improving healing. It can almost immediately arrest soft tissue and joint pain. Its 3 wavelengths allow for optimal tissue absorption and it can achieve much greater penetration depth than its low-power counterparts.
Key Features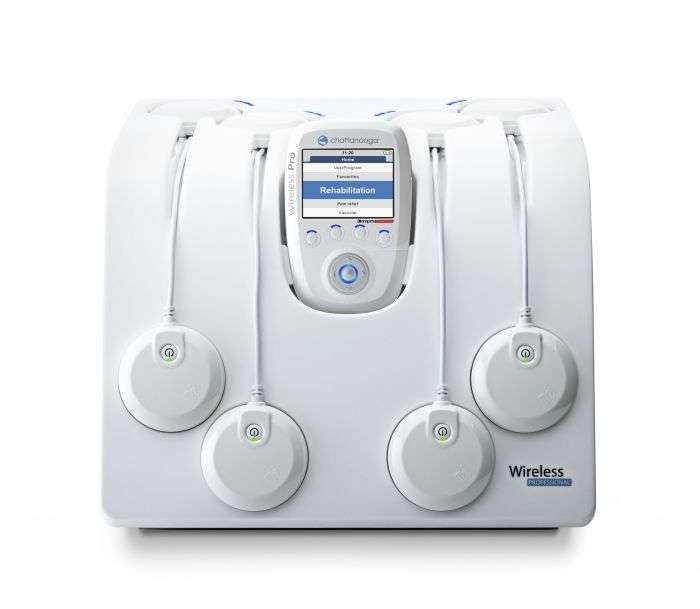 Wireless Professional 4CH Standard
WIRELESS PROFESSIONAL 4CH STANDARD is a wireless 4 channels stimulator developed to treat standard indications of electrotherapy (Pain & Standard Rehab and Vascular). Discover the MULTI-SESSIONS technology offered by WIRELESS PRO four channel devices. Four modules, two standard remotes and a smart docking station allow you to synchronize modules and remotes to manage several sessions independently at the same time.
Product Details
MULTI-SESSIONS
Wireless 4CH STD and FULL only, the devices are delivered with 4 modules, 2 remotes and a smart docking station allowing the use to synchronize modules and remotes to manage independently several sessions at the same time. Additional remotes/modules are optional.
MUSCLE INTELLIGENCE TECHNOLOGY
4 functions Mi-Scan, Mi-Tens, Mi-Range and Mi-Action are available on each module (4 modules delivered).
TENS OPTION
Select one programme and add TENS on other channels. This allows treatment of two different body parts, two patients simultaneously or combines TENS and NMES when this kind of stimulation is required.
The new Intelect® RPW 2 combines streamlined design with ergonomics and patient-comfort with ease-of-use resulting into the most compact clinical unit currently on the market.
Product Details
Key Features
Product Details
The Intelect® RPW 2 allows for the treatment of indications with radial, pneumatically-generated, low-energy acoustic waves, or 'pressure pulses'. The applied pressure pulse propagates radially within the tissue, generating a therapeutic effect.
Key Features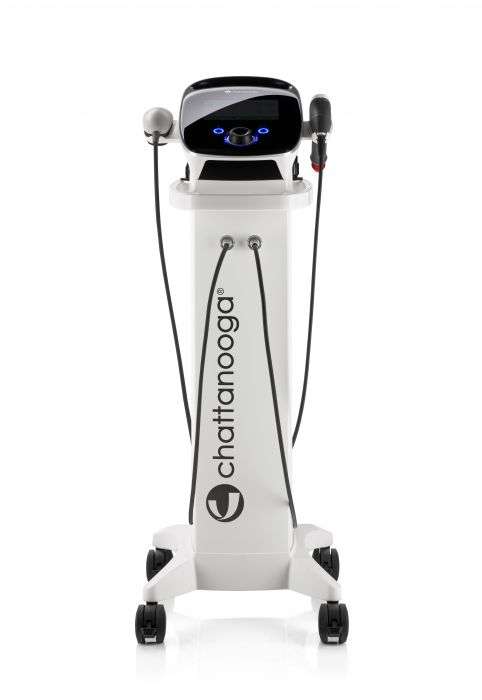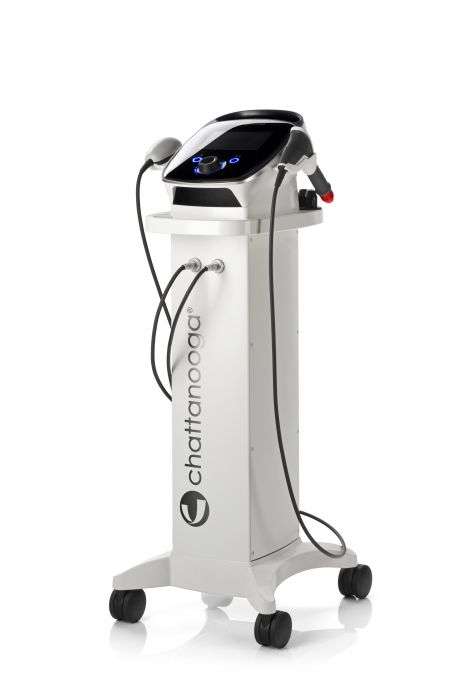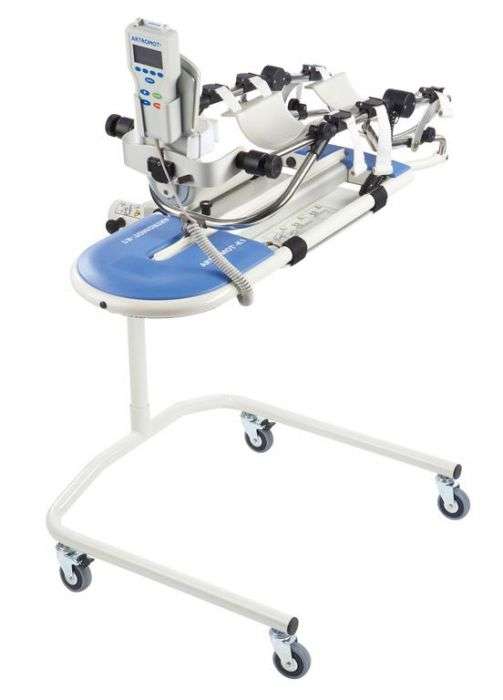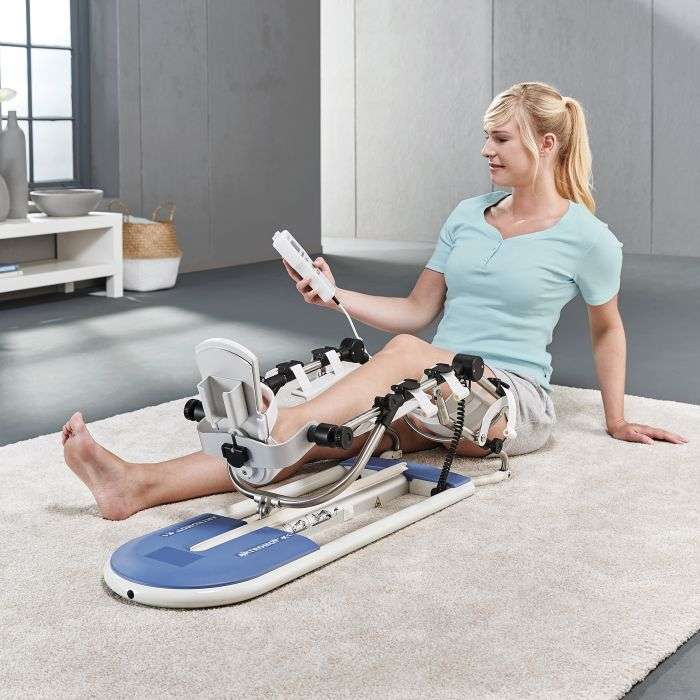 Artromot-K1 Knee & Hip Joint CPM / Chip Card
ARTROMOT-K1 combines the best features of the time-tested ARTROMOT knee machine with state-of-the-art, trend-setting technology.
Product Details
Key Features
Product Details
ARTROMOT-K1 was developed for the demanding use in clinics and home care/rental programs. Using the ARTROMOT-K1 is made easy by intuitive operation of the handheld programming unit with self-explanatory symbols. INDICATIONS
Arthrotomy and arthroscopy procedures in combination with synovectomy, arthrolysis
Treatment following mobilization of joints in anesthetized patients
Surgical treatment of fractures and pseudoarthrosis
Exercise-stable osteosynthesis
Operations on soft tissue in the joint area
Key Features
Triton DTS 6M Traction (Fully Automated Spinal Decompression)
Meeting the essentials with a touch of quality.
Key Features
Fold – down armrests in head section
Adjustable head section from +40 to -70 with gas spring
Easy access foot switch, accessible from any position around the table 360°, for simple height adjustment
Face hole on head section with removable face hole cover
Adjustable leg section from 0 to 90 with gas spring Two-layer padding with non-flammable, biocompatible and scratch resistant upholstery in many colours
Powder coated, extremely stable scissor steel frame 2 side brackets for fixation of stabilization belts and elastic bands
Traction support sleeves
Personal Authorization System with 2 safety magnetic keys
Hallotronic System electric high/low height adjustment from 52 to 102 cm
Non-slip rubber feet with 1 cm height adjustment allowing levelling of the table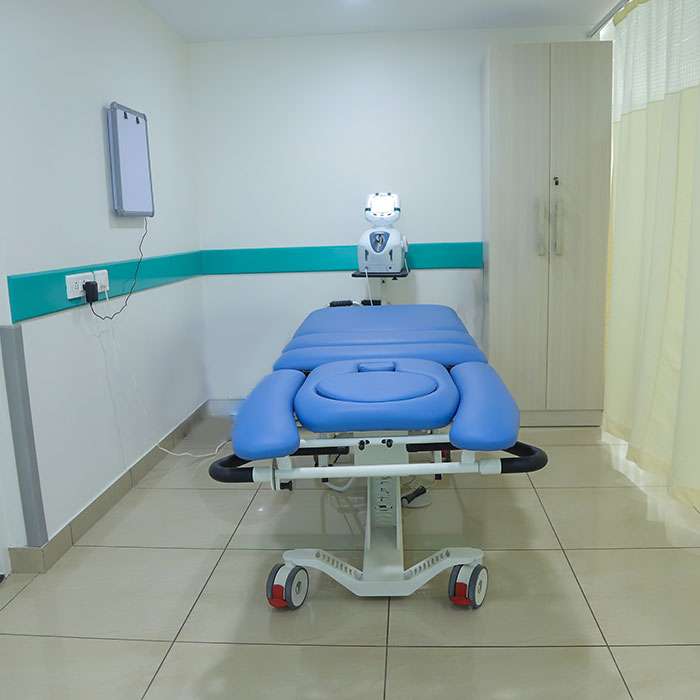 Aircast Cryotherapy, when applied directly to the affected area, is used to control pain due to inflammation, swelling, multiple sclerosis, muscle strains, sprains and spasms.
Key Features
Seven different sizes of blue vinyl ensure effective cold therapy regardless of body area or shape. Also available are four sizes of black polyurethane.
Effective relief of pain Filled with a non-toxic silica gel that remains pliable throughout treatment Delivers up to 30 minutes of soothing relief from acute pain, swelling and fever Latex-free One year warranty
Hydrocollator Moist Heat HotPacs are the first choice for physiotherapists, physicians, chiropractors, athletic trainers and kinesiologists for over 60 years.
Product Details
Key Features
Product Details
Chattanooga is the inventor of the original Hydrocollator HotPac and proud to still be producing this all-natural product today.
The benefits of moist heat therapy over dry heat are well established for pain relief due to arthritis, myofibrosis, back pain, muscle strains and spasms.
Key Features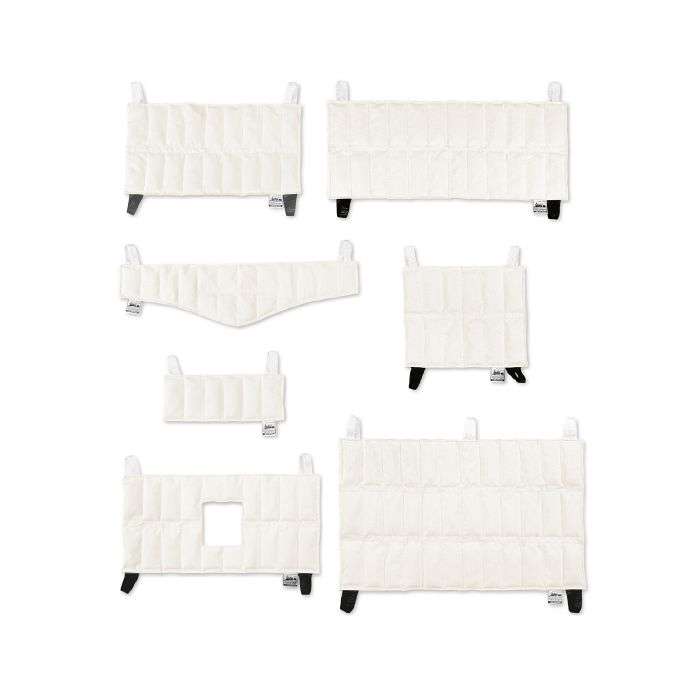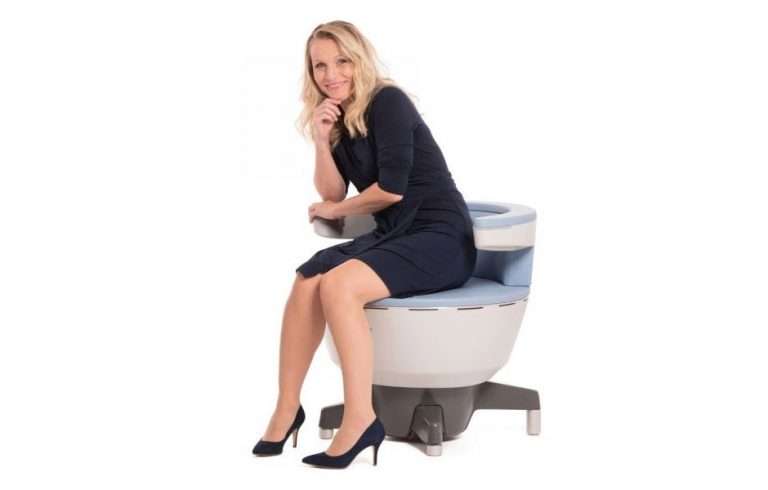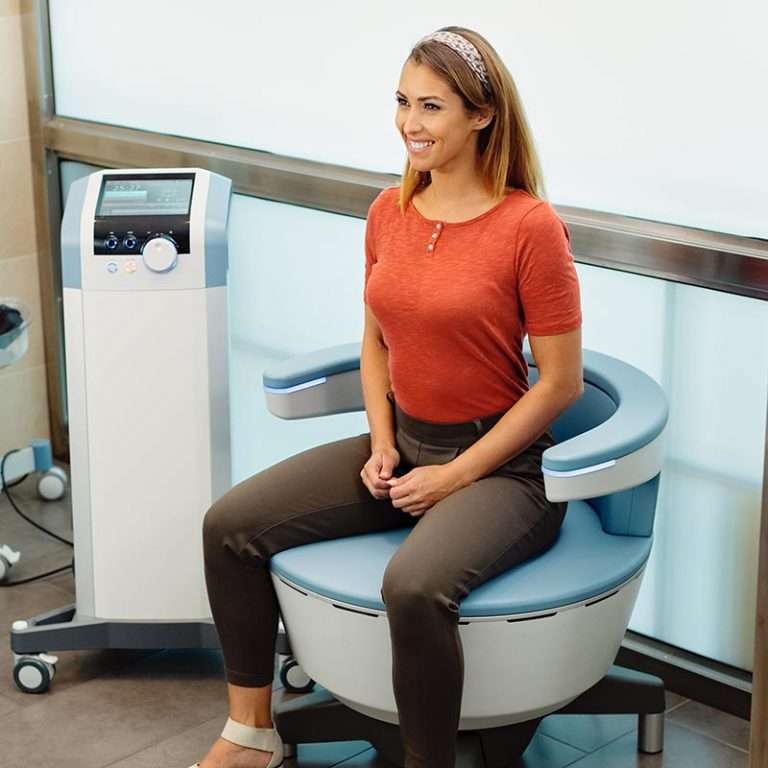 BTL Emsella can be defined as a revolutionary non-invasive, painless, and US FDA-approved treatment for pelvic floor laxity, urinary incontinence, and vaginal relaxation.
The BTL Emsella chair is recommended by medical practitioners across the globe for strengthening the pelvic floor muscle, rehabilitating weak pelvic muscles, and restoring neuromuscular control for treating urinary incontinence., in both males and females.
BTL Emsella Chair treatment is ideal for men and women who have been diagnosed with stress urinary incontinence or URGE incontinence or mixed incontinence.
Advantages
Not Recommended For
Advantages
Bladder and pelvic muscle control is restored
A comfortable, non-invasive, and safe 28-minute treatment procedure
No recovery or healing time involved
You remain fully clothed during the treatment
Significant improvements after a single session
Not Recommended For
The Chattanooga Triton DTS package includes a sophisticated Triton DTS traction unit (including EMG), simple harnessing with the Quik-Wrap belting system, a cervical traction attachment and knee bolsters.
Product Details
Key Features
Product Details
Indications:
The Triton traction device provides traction and mobilization of skeletal structures and skeletal muscles.
The Triton traction device may be used to relieve peripheral radiation/sciatica and pain associated with:
Protruding discs 
Spinal root impingement
Bulging discs 
Hypomobility
Herniated discs
Key Features
The device is intended to be used as a therapeutic modality by clinicians needing to provide patients with a powerful and a proven method of treating indications as pain, Myofascial trigger points, Disorders of tendon insertions, activation of muscle and connective tissue.Radial pressure waves offer a non-invasive treatment solution for long term insertion and soft tissue pathologies.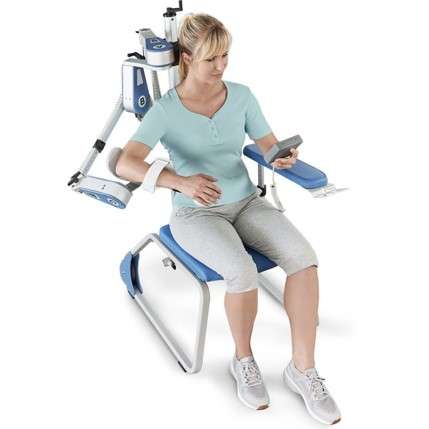 Artromot-S3 (Fully Automated Shoulder CPM)
The ARTROMOT-S3 Continuous Passive Motion shoulder machine is the result of 30 years of experience in the shoulder CPM device business and more than 3 years of dedicated engineering, made in Germany. Backed by three integrated motors, the new model from DJO Global supports the following movements: Anteversion & retroversion, Adduction & abduction, Internal & external rotation, Extension & flexion (elevation) with extended or flexed arm